Unit A/34 Caxton st
Petrie Terrace 4000
Location:
Located in the hub of Caxton street, in the middle of the hotels pubs/clubs and restaurants. The shop is new and part of the 50million dollar redevelopment of Caxton street precinct. Caxton street is well known for its location and rich in history! Come and drop in and say G-day to the team!
Shop online here: www.stateoforigin.com.au! or you can email us your order for pick up!
The Caxton st Footy Shop, shop early before each game and enjoy a quite drink and some fine dining in any one of the 10 Hotels pubs and clubs located with in the 100m strip! Legends on Caxton is right in the middle!
Free Secure Car Parking
The Barracks shopping centre has 2 hours free parking, we are just 50mtrs away! look here!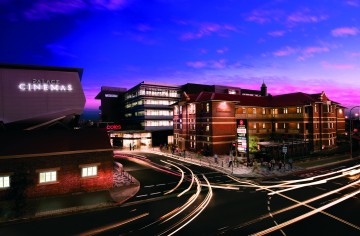 Sponsorship Opportunities
We believe in giving back to the community, clubs, organisation that directly support us. If you have genuine needs for opportunities from time to time we support organisations directly. Please email us This email address is being protected from spambots. You need JavaScript enabled to view it. !  
Email
This email address is being protected from spambots. You need JavaScript enabled to view it.
Subcategories
Extensions

The Joomla! content management system lets you create webpages of various types using extensions. There are 5 basic types of extensions: components, modules, templates, languages, and plugins. Your website includes the extensions you need to create a basic website in English, but thousands of additional extensions of all types are available. The Joomla! Extensions Directory is the largest directory of Joomla extensions.